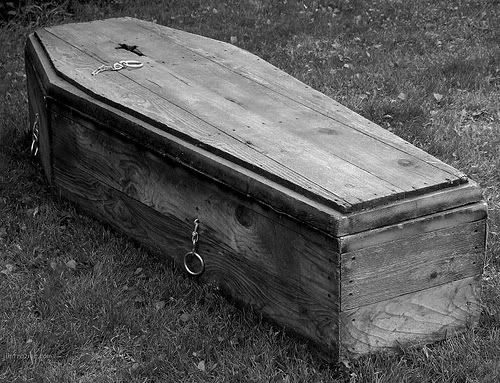 Ephesians 2:1-5 (Click here to read all of Ephesians 2)
As for you, you were dead in your transgressions and sins, in which you used to live when you followed the ways of this world and the ruler of the kingdom of the air, the spirit who is now at work in those who are disobedient. All of us also lived among them at one time, gratifying the cravings of our sinful nature and following it's desires and thoughts. Like the rest, we were by nature objects of wrath.
But because of his great love for us, God, who is rich in mercy, made us alive with Christ even when we were dead in transgressions- it is by grace you have been saved.
The beautiful thing about Ephesians, as I mentioned in my last post, is that it is a book full of riches and treasures.
Treasures that the believer already possesses and many times doesn't even realize or choose to access. The last treasure I focused on was "power". As incredible as that treasure is for our daily lives, it means nothing without the next one: Life.
According to Ephesians 2, God has given us life.
He has made us "alive" on a spiritual level. He has freed us from the chains of sin and the bondage of being slaves to our sinful nature.
I find that sometimes, as powerful as the above words can be- we get caught up in the familiarity of the "christian lingo" to the point where it no longer has a profound effect on our souls
...much less any impact at all. Freedom from the chains of our sinful nature sounds great...but what does that even look like in our day to day lives?
The truth is, though many of us are "free"- we are living as though we were dead.
We are walking around like
zombies
- brought back to life from the dead- yet still conforming to the ways of the dead. We are caught up and controlled by sins that we can't seem to shake. They may be sins that no one will ever witness but ourselves: Selfishness.
Pride
.
Self-Loathing
. Lust.
Envy
. Indulgence.
Or they may be things so obvious that we cannot seem to hide though we try:
Anger
. Rage.
Gluttony
.
Addictions
.
Sexual sins
.
Greed
.
Either way, one thing is certain- we don't always feel as free as Christ says we are
. We don't always believe that the same power that raised Christ from the grave can also raise us from the sinful graves we have allowed ourselves to rest in.
Take a look at your life today.
Take a sincere, deep, thoughtful look at who you are and what you do. What are the sins that seem to be bogging you down. What parts of your life reek of the smell of death though you are fully alive.
The same power that raised Christ from his physical death can also raise us from our own spiritual death.
His power can invade your mind, your heart, your personality. His power can even conquer the pain of your past and free you from the bondage of the generational sin that was passed down to you.
Alcoholism
.
Sexual addictions.
Lying.
Worry
. Over eating. Laziness. Fear.
There is nothing to great or too small.
But we must choose daily to allow God's grace to take hold of us and give us life again and again. We must choose to walk away from the things that trip us up and lead us back to our graves. We must choose to accept life from the hands of the Life-Giver. Each and every single day.
May we all be awakened from the dead
.
Grace and peace to you all.
Oh You Bring
: By
Hillsong United
VERSE 1:
Oh You bring hope to the hopeless
And light to those in the darkness
And death to life
Now I'm alive
Oh You give peace to the restless
And joy to homes that are broken
I see You now
In You I'm found
CHORUS:
And You opened the door for me
And You laid down
Your life to set me free
All that I am will serve You Lord
And You opened my eyes to see
All the wonder and awe of Christ in me
Jesus You're everything I need
VERSE 2:
Oh You fill those who are empty
And rescue those in the valley
And through it all You calm my soul
Oh You find me in my weakness
And heal the wounds of my heartache
I worship You in spirit and truth
BRIDGE:
All honor
All glory
All praise to You