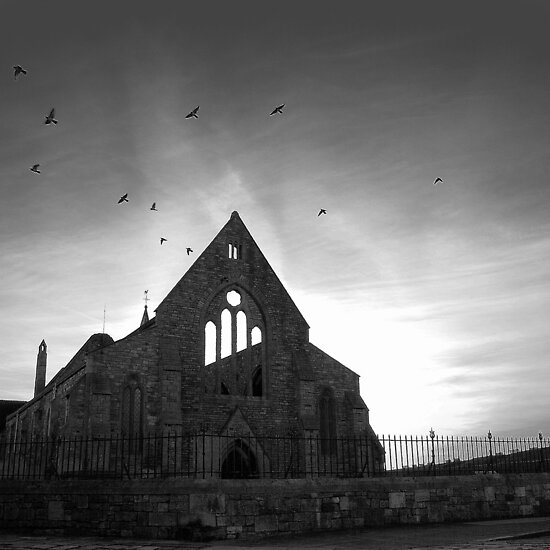 Romans 1:20
For since the creation of the world God's invisible qualities—his eternal power and divine nature—have been clearly seen, being understood from what has been made, so that people are without excuse.
Okay, I'll fess up. I haven't been to church in over a month.
Having an unpredictable newborn has made it difficult to get to
church
these days...and the times that we do make it, the little bundle of crying distraction that we face is too cute to ignore. Though before I go on I have to say, I am really looking forward to getting back to church (hopefully you who have judged my absenteeism will continue on with reading now...;)
But I must admit, taking a break from church has really opened my eyes to one thing: God is everywhere. Somehow, He's been showing up outside of the boxes I tend to confine Him in...and He's been surprising me.
The beautiful thing about our Lord is that when we invite Him into our lives, He promises to make His home within us.
Church or no church. He's alive and living within me. And if I allow Him to, He reaches out and connects with me everyday.
This has been the greatest lesson I have learned while being absent from church.
I have been challenged to see God beyond the four walls of a building, but rather, to see Him every day, in every thing.
And trust me, He has showed up. In the autumn leaves, in the quiet and stillness, in the smiles of my baby girl, in the conversations with friends, in the words of Scripture, in my prayers.
But one thing is for sure,
I only find Him when I seek Him.
I guess that's the main lesson I'm learning in my life right now. I'm learning to seek Him more...not on Sundays, Thanksgivings and Christmases....but every day. In the mundane. In the routine.
It's sad that there are many who attend church every week, twice a week, and at the end of it find themselves full of religion, but never really having found God.
This is the one thing I've learned from being absent from church: That church is really in my heart. Lord, make your home in me again and again. Give me the courage and the motivation to find you there.